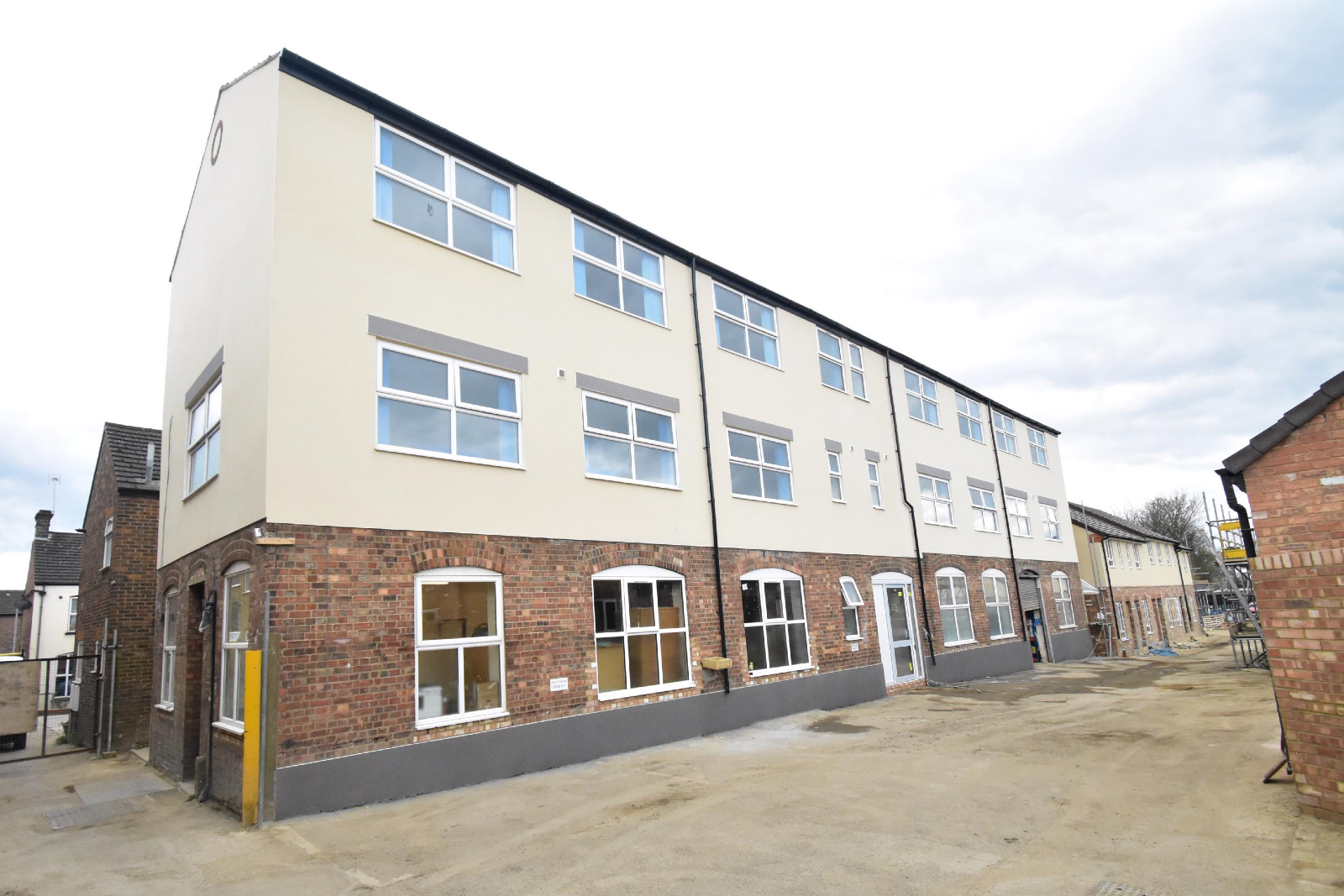 If you've ever wanted to get into property development, you might start by reading a book, listening to a podcast, taking some training or heading straight to the bank to check out the finance options.
Or you could begin by asking someone who's done it before and seek to follow their example.
In this week's blog, we're showcasing one example of our property development projects, Kingham Way, and sharing our start-to-finish video which really shows how a project like this takes shape over time.
Sourcing, planning and managing our own property developments is something we largely do through our sister company, Limon Homes, with the actual renovation works undertaken by Sheriff's expert brickwork and roofing teams plus a wide range of specialist tradespeople.
When we first came across Kingham Way, a site which housed buildings that were formerly milliners workshops and hat factories, we could see it needed a lot of work but also that it had buckets of potential.
After going through the usual design and planning processes, we launched into a combination of conversion and new-build works towards the end of 2020. Less than eleven months later, the project was completed!
Situated close to Luton town centre, Kingham Way is now a gated development featuring 24 characterful properties (a mix of apartments, houses and bungalows) that benefit from high standards of design and workmanship throughout.
Managing Director, Ekrem Mahmutaj, commented:
"Kingham Way has been a wonderful project for our team to be involved in and exactly the kind of property development project we look for – a brownfield site that just needed a vision and dedicated workmanship to give it a renewed appearance and purpose."
As the newest arm of our company's portfolio, Sheriff Construction and Limon Homes are interested in sourcing more sites of underused brownfield land in and around the Luton area and is open to partnership projects. Get in touch if you have a potential site in mind.
24.11.2021
Feature image and video content: Sheriff Construction