DEVELOPMENT
Through our sister company, Limon Homes, we're bringing a range of property development projects to life.


FLAT ROOFING
We're the 'go to' company for bespoke flat roofing solutions (suitable for domestic, commercial and industrial applications).

BRICKWORK
Sheriff Brickworks (our specialist brickwork company) is fulfilling masonry works to the highest standard, on time and on budget.
RECENT NEWS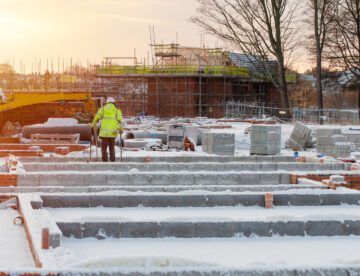 
After a few chilly early mornings and, as we're likely heading into the coldest months of the year, it's time once again for the construction industry to brace itself against the full impact of winter.
Working outdoors in rain, snow, ice, fog or wind can be harsh, however there are practical solutions which can help ensure such work is carried out productively and that every site worker stays safe and healthy. Take just a few minutes out of your day to read this week's blog, where we're sharing three strategies for weatherproofing the construction site.