DEVELOPMENT
From standard to specialist ventures, our skill and dedication will bring your project to life.


FLAT ROOFING
Bespoke flat roofing solutions for domestic, commercial and industrial applications.

BRICKWORK
As your brickwork contractor, we are dedicated to delivering brickwork to the highest standard, on time and on budget.
RECENT NEWS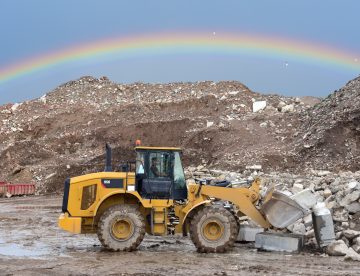 
Globally, in every town and every city, concrete is used to give our buildings shape and strength. But the huge scale of the concrete industry comes at a cost – it's estimated that around 7% of the world's carbon dioxide emissions come from the manufacture and use of cement, which is the main component of concrete.
Now, a team from the University of Tokyo have come up with a new kind of concrete that has the potential to reduce emissions from the construction industry! Read on to find out more about this concrete of the future.