DEVELOPMENT
From standard to specialist ventures, our skill and dedication will bring your project to life.


FLAT ROOFING
Bespoke flat roofing solutions for domestic, commercial and industrial applications.

BRICKWORK
As your brickwork contractor, we are dedicated to delivering brickwork to the highest standard, on time and on budget.
RECENT NEWS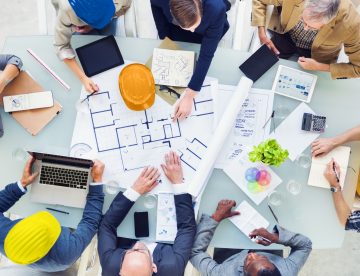 
Over the past few weeks, we've been sharing what we know about some of the careers people can choose in construction. So far, we've looked at what it means to take up physical, on-site jobs like bricklaying and roofing but, while these are common and important roles, the sector offers a much broader range of possibilities than this.
In fact, construction is one of the biggest industries in the world and so there are literally hundreds of career pathways to choose from. For instance, there are Architects, CAD technicians, Quantity Surveyors, Site Engineers, Contracts Managers, Estimators, Construction Managers, BIM Coordinators, Commercial Managers, Health and Safety professionals, Environmental Consultants and a whole host of other back-office roles like accountancy, office management and digital marketing.
In this third and final part of our Careers in Construction series, we're going to give a brief overview of five of these roles.