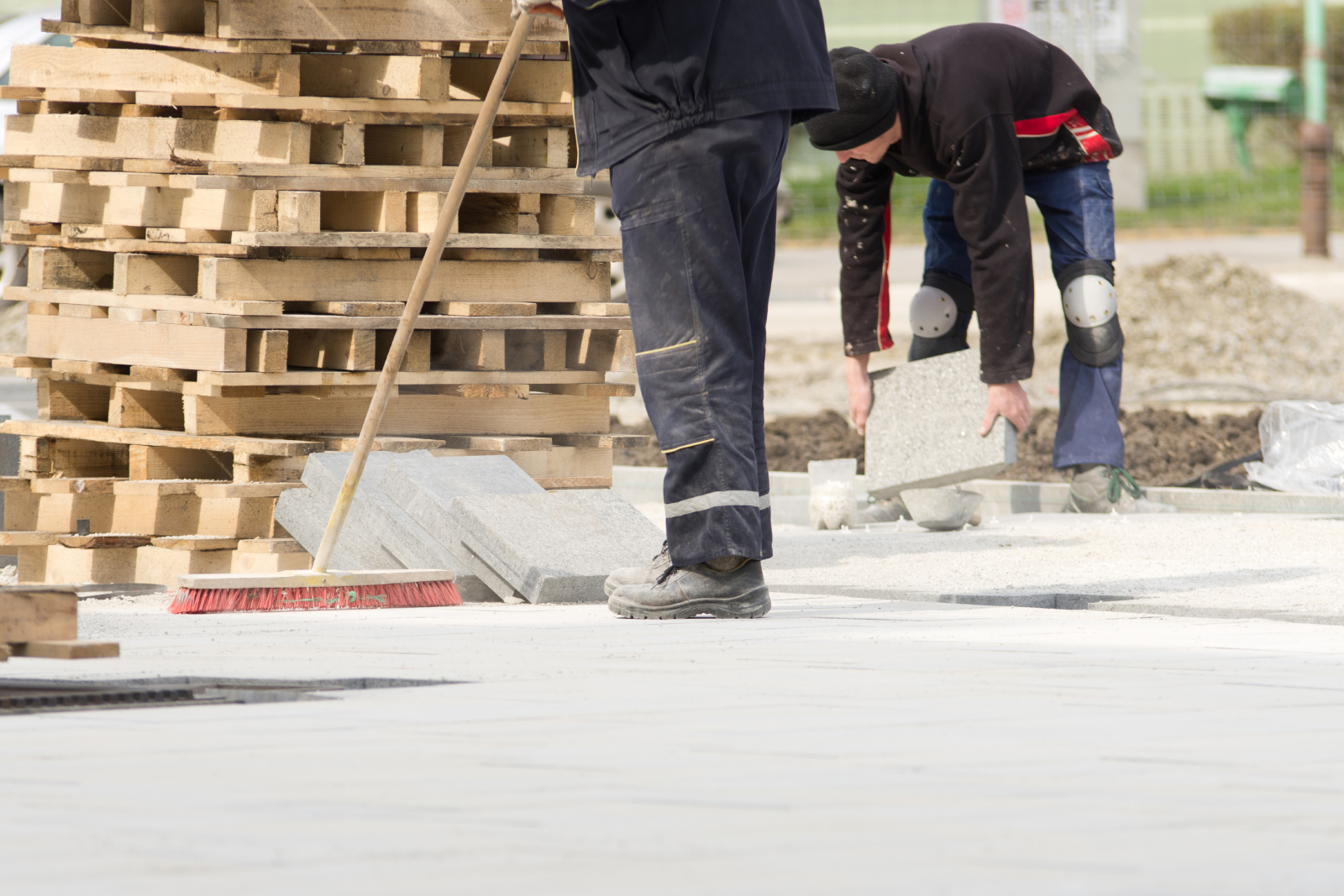 Since the coronavirus pandemic, we've all become very used to there being an enhanced focus on cleanliness and sanitisation – at home, while out and about and where we work. While this brought additional procedures and policies into play, even before COVID, most workplaces had some rules around maintaining a clean, tidy and well-organised environment.
For construction, this is absolutely crucial.
Working at a busy construction site, it may not always seem a top priority to remove a few scrap materials, clean up some debris or put an unused tool into storage, but these are the type of practices which maintain site safety, prevent accidents or injuries and help to protect the environment.
The fact is that thousands of construction workers suffer from slips, trips and falls every year and many of these incidents could be easily avoided with a bit of good housekeeping. Investigating this issue back in 2006, the HSE carried out its 'Good Order' initiative which meant 933 sites were inspected for good order issues. The results were not great. Overall, less than a quarter of sites were found to be in good order and, at 134 sites, the HSE had to immediately stop the work due to their poor conditions.
We hope that things have improved since then!
Here at Sheriff Construction, we've made it clear that good housekeeping on site is everybody's responsibility and there are key actions/ procedures that our site operatives should be undertaking on a continual basis.
As a reminder, follow the Sheriff guide to keeping things clean:
Keep walkways and stairways clean, clear and free from obstructions (e.g. unnecessary materials, waste, extension cords etc). Be sure to segregate work traffic routes with pedestrian routes.
Scrap materials, debris and rubbish should be regularly removed from the work site and placed in an appropriate skip or container. Use chutes/ other approved waste-removal devices wherever they are provided and, even if it's only a small amount of debris or even just a dirty rag or two that's lying around, get rid of it to prevent build-up. If you see it, sort it!
Pay attention to site procedures around the proper storage of materials and tools.  Remove items that are not currently being used from the work area and store them in their proper place (as well as removing a tripping hazard, this will keep them in better condition).
Spilled chemicals, fuels or solids can be a significant health/ safety problem and have an adverse impact on the environment. Clean up such spillages immediately and ensure they are disposed of correctly. Be sure to seal product drums and containers tightly to prevent evaporation, spillage, and contamination.
Keep areas designated for changing or eating clean and tidy. Be especially careful not to let food scraps or items like packaging, wrappings, drink cans or cartons accumulate. Place all rubbish in the correct container.
Keep toilet facilities clean and sanitary. Be considerate to the fact that someone else has to use this convenience after you!
Above all, take responsibility. Everyone working on site should be aware of and comply with site policies around areas like the movement/ storage of materials and waste-management. Be prepared to play your part in any risk assessments around housekeeping and accept it's part of your everyday job to keep the site clean and tidy. If there's a 'good order' issue which you cannot resolve, report it to site management.
Construction sites might never be the cleanest place to work but following these guidelines should help them be a place where everyone stays safe and healthy. Let us know if you've got any more top tips for a tidy site!
17.11.2021
Feature image: Budimir Jevtic/Shutterstock.com