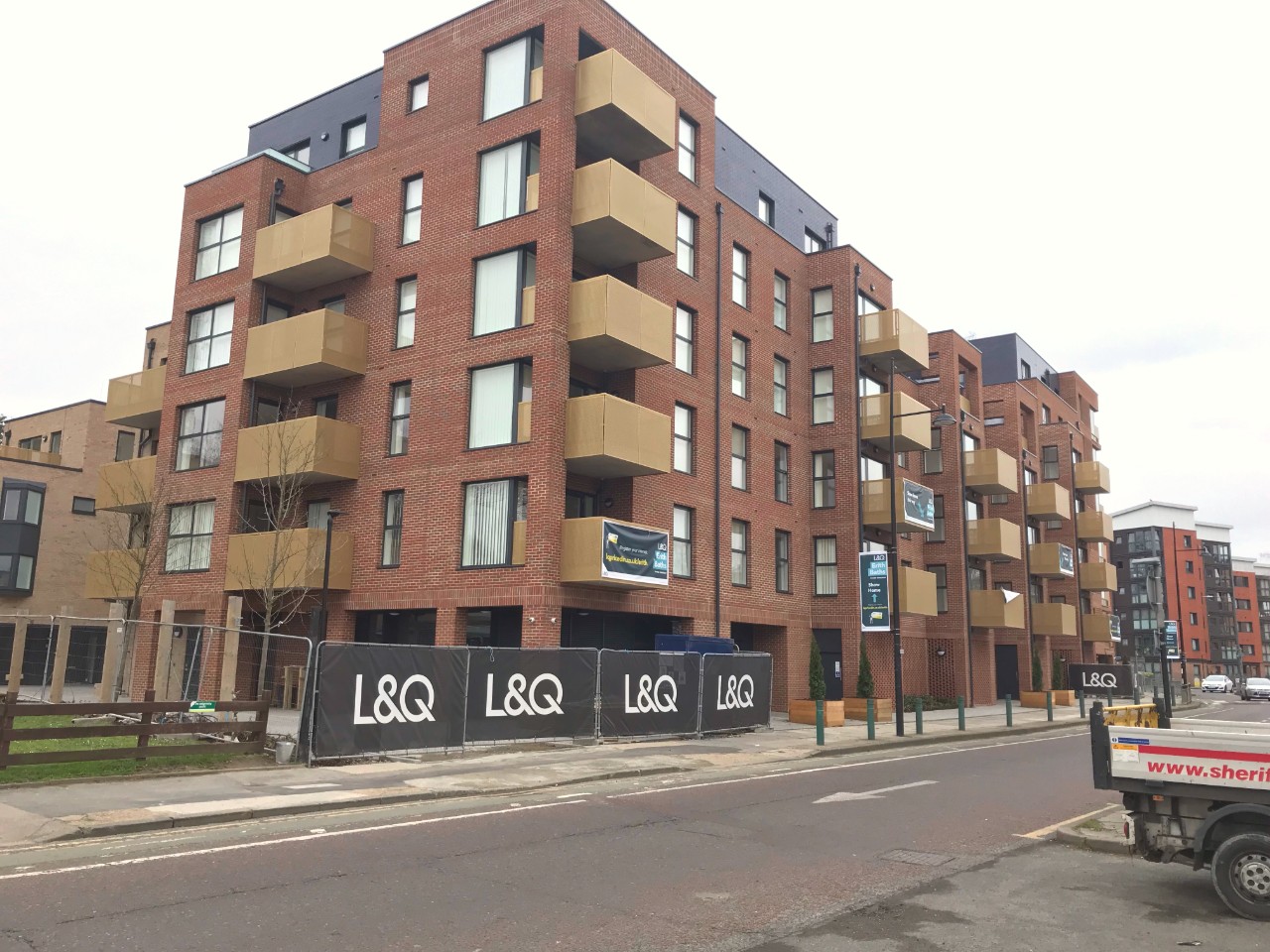 At the end of each year at Sheriff Construction, we like to look back at all the things our company has achieved.
With uncertainties over Brexit and ongoing challenges around skills shortages and sometimes difficulties in financing projects, many in the construction sector have found 2019 difficult.
However, due to the massive commitment our teams have given to our company (on site and back office), Sheriff has continued to prosper and grow.
Here's some of 2019's highlights:
Our brickwork and roofing divisions have been steadily working on contracts at around 20 different sites across our operating region (including in High Wycombe, Erith, Camden, Bishops Stortford, Cricklewood, Charlton, Battersea, Park Royal and many others).
Our company provided employment (on average) to around 60 people per month. Sheriff also gave at least 6 young people opportunities to gain valuable paid work experience with us while they are studying for construction-relate roles. We're aiming to increase our impact in this area over the coming years.
Over the course of the last 12 months we're proud to have had no reported issues around health and safety with zero accidents on site. We also successfully renewed all our professional accreditations, including CHAS, SMAS, Constructionline and Builder's Profile.
Sheriff completed work at our own development project in Luton – converting the formerly Round Green Tavern into ten new high-quality apartments plus a commercial unit on the ground floor. The property is now fully tenanted, including 2 flats serving as serviced accommodation (available for flexible short/ longer-term rentals) and the commercial unit has been occupied by Penrose Estate Agents.
We introduced a new driving policy and provided training for our drivers in eco-friendly practices such as cutting idle time and always choosing optimum routes.
We continued to increase our company's capabilities by employing new staff and upskilling our existing people through valuable training opportunities. This included bringing the new post of Senior Administrator into the office and welcoming our Finance Assistant back after maternity leave. Alongside the wealth of training opportunities offered to all our team members, we strengthened our management team by providing specialist training and coaching sessions for our Managing Surveyor and two divisional Contracts Managers.
We installed our first blue-roof system at a £1.7m project for one of our clients. Blue roofing has been developed to better manage and control storm water by temporarily storing the water, treating and releasing it at a controlled rate.
We published more than 40 blog articles on our website, covering everything from how technology is changing PPE to eco-friendly practices in construction, from time management tips to onsite security. We also launched a series of articles called 'Getting to Know You' where we learnt more about some of the people working with us and another ongoing series of blogs which is looking at issues around improving mental health/ wellbeing.
On reaching 300 likes for our Facebook page, Sheriff made a £300 to Luton All Women's Centre, a charity that's doing great things in Luton to support women/girls with issues around domestic violence and abuse.
After hearing the news of an earthquake that hit Albania in November, Sheriff Construction took a collection to help. Many of our team donated the value of a day's work and some gave even more. In the space of just a few days, we raised over £5000! Our MD, Ekrem Mahmutaj went to Albania to personally distribute the funds – paying the fuel for vans involved in delivering aid to the affected areas and purchasing 100 electric heaters for three affected schools (benefitting both the people who were temporarily using the schools as shelters and the children who study there over the long-term).
Sheriff's Managing Director, Ekrem Mahmutaj, commented:
"It's been fantastic to see the business thrive like this in 2019 and amazing to think that everything mentioned here represents just a taste of what our company has achieved over the past year. Our success depends on the commitment and hard work put in by all of Sheriff's team members as well as the support we receive from many of our friends and colleagues across our industry – the contractors, suppliers and professionals we work with on a day-to-day basis. We've got lots planned for 2020 already but, before we get there, I want to thank everyone for their continued support and dedication."
Keep a close watch on our blog for news of everything on Sheriff's agenda next year!
18.12.2019