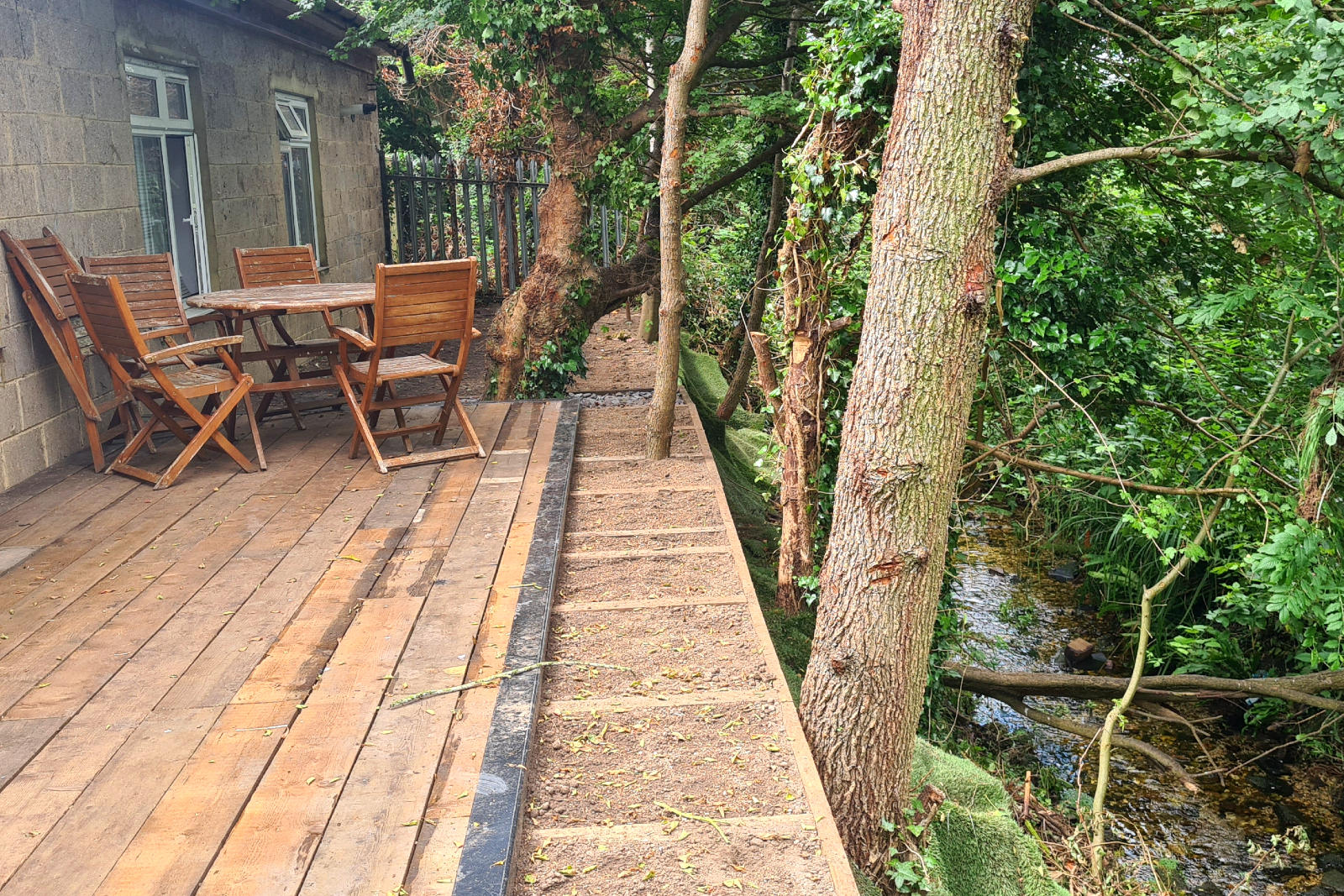 A team of workers from Sheriff have recently spent their weekends improving the outside space at our office, creating a little sanctuary where staff can take a break and nature can flourish.
Based in the Leagrave area of Luton, Sheriff's office is fortunate to be set on the edge of open parkland and even has a stream which runs just a few steps away from its back doors. However, for some time now, this small piece of land has been like a miniature jungle, overgrown with trees and shrubbery and with the stream starting to collect all kinds of debris.
Not any longer!
Sheriff's team decided to give nature a helping hand by clearing away the overgrowth along with all the unwanted materials clogging up the stream.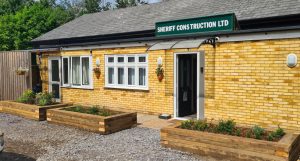 We then added a small strip of decking outside our door and created some flower beds, all of which used reclaimed materials taken from our building sites, thereby saving them from going to landfill. Additional flower beds were built at the front of our office, creating a welcoming feeling for staff and visitors alike.
With a mix of plants already added into the flower beds at the front, out back we wanted to keep close to the natural environment and so have seeded the beds with a wild flower mix that we usually use on our green roofing. Having tested this in domestic gardens elsewhere, we know it will produce an array of poppies, daisies, cornflowers and other similar flowers, all of which are great for attracting birds and insects, especially bees, hover flies and other essential pollinators.
Newly appointed Office Manager at Sheriff, Lisa Knighton, commented:
"As a result of this work, Sheriff has significantly improved the immediate environment around its office, all the while following practises that support recycling and increased biodiversity. For our staff, not only can they now step outside the back door and enjoy a break besides the flowing stream but the view from the office windows has also been enhanced. Being in a more natural environment has been proven to support human health and wellbeing so we're looking forward to seeing this impact on our team."
What's next?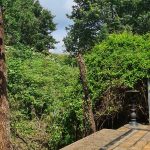 After just a few days, staff have already been spotting insects, birds and squirrels as they explore this newly improved area. To further support biodiversity and raise our office eco credentials higher, the team are now planning to add several features to this project with ideas including bird boxes, bird feeders and a bug hotel.
Let us know if you have any other suggestions!
15.07.2021
Feature and all other images: Sheriff Construction