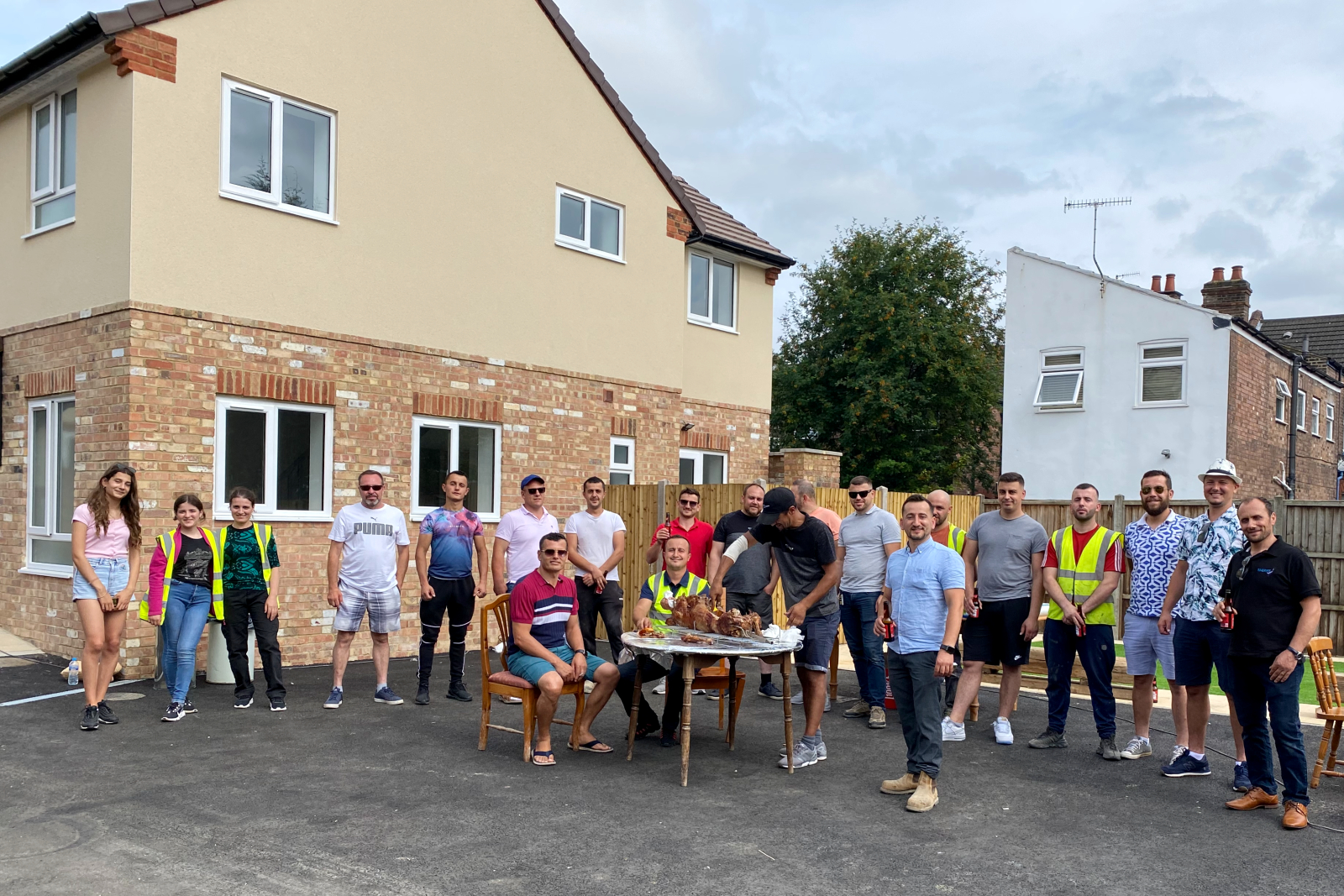 Last week we bid farewell to most of the tradespeople who have been working with our sister company, Limon Homes, at our Kingham Way site in Luton.
The project has involved the conversion of former milliners workshops and hat factories plus a new build element, resulting in a private gated development of truly distinctive and characterful apartments, houses and bungalows.
While Sheriff's internal teams took on the management, brickwork and roofing works, anyone who has ever taken on a property development project will know that it requires more than this to reach completion. Kingham Way was no exception and, over the past year, we've had all kinds of specialist tradespeople come on board – carpenters, plumbers, plasterers/ dry liners, electricians, painters and decorators, tilers and more.
With almost all works now completed, it was time last week for most of those trades to pack up their tools and head off to their next contract. Not wanting them to go without saying a proper thank you, Sheriff decided to lay on a barbecue for all involved in the project plus a few family members too. Luckily the sun came out and, with COVID restrictions now eased, everyone was able to enjoy the celebrations.
Working on our own property developments is the newest arm of our company's portfolio and, when looking for sites, we our focus on underused brownfield land in Luton and the Home Counties. Situated close to Luton town centre, Kingham Way is the latest of such projects which is now providing 20 new properties that are available to buy or rent through Penrose Estate Agents (with those for sale being made available on the Help to Buy Scheme).
The high standards displayed throughout these properties are down to the dedication, workmanship and teamwork of all the tradespeople we worked with so, once again, we would like to express our gratitude to them all.
27.07.2021
Feature image: Sheriff Construction