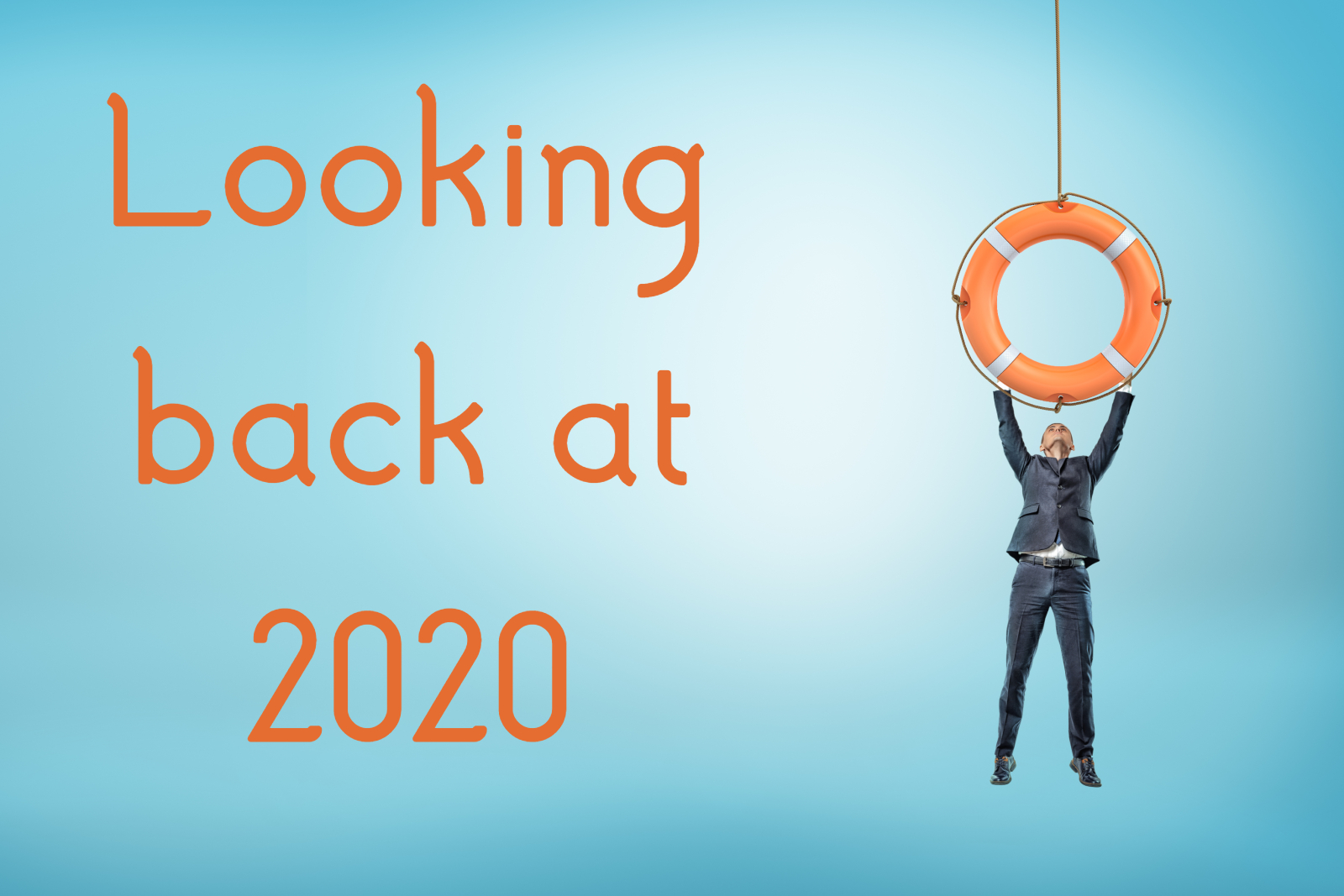 As we approach the end of 2020, we're guessing we're not the only ones who are looking back over all the challenges this year has brought, counting our blessings to be among the businesses who survived and looking forward to what will hopefully be better times in the New Year.
Sheriff Construction began 2020 by setting some ambitious goals that supported our longer-term plans for growing the business. With some lucrative contracts on the books and our professional teams of onsite operatives and back-office staff helping us to thrive, everything looked rosy.
And then came COVID-19 and the country's first lockdown in March. It's fair to say that in the early days there was some confusion as to what construction workers were allowed and not allowed to do under the government guidelines but luckily the Construction Leadership Council stepped in by issuing briefings for the industry. Throughout the pandemic the CLC's Standard Operating Procedures became the 'bible' for our sector, providing advice and guidance on almost every scenario, including the need for 2-metre distancing, how to get to/from sites, what PPE should be used, staggering starts and additional sanitising regimes.
Sheriff quickly adopted those guidelines and adapted our routines as required but the reality was that by mid-April, our office team were mostly working from home and many of the sites we were working at came to a close. Although the UK government had not set out a requirement for all construction sites to close at that time, many did so through choice or because it was simply not possible for them to comply with the Standard Operating Procedures.
We had some smaller projects which continued (e.g. essential clearance at one of our own local property development sites and some refurbishment of our office) but, for a while, we had to reduce our team and place some office staff on furlough.
Thankfully this was a temporary situation and, as the Standard Operating Procedures kept being updated, most main contractors adapted their worksites and implemented policies which ensured they could re-open safely.
Bringing our team numbers back up and seeing people back on site was a very happy moment for us.
By the time Lockdown 2.0 came around in November, the government were clearer that construction workers were exempt from the 'work from home' rule and by this point our industry had become expert at working with COVID-safety at the top of the agenda.
So, that's the story of 2020 and it's one which we're sure many others in our industry will be telling. We couldn't ignore the COVID situation in our customary end-of-year round-up but we don't want to let it be the only thing we mention. Despite all the challenges, 2020 has actually brought us many positive things.
Here's our highlights.
Our brickwork and roofing divisions worked on contracts at around 20 different sites across our operating region. This included securing our first contract with Balfour Beatty in Greenwich and continuing to work with several other leading contractors in Dagenham, Queensbury, Brentford, Great Horwood, Basildon, Park Royal, High Wycombe, Uxbridge, Highams Park, Camden, Charlton and many other locations. Take a look at some examples of our work in our portfolio.

In our best months, our company provided employment to around 90 people! We also gave 3 young people opportunities to gain valuable paid work experience with us while they are studying for construction-related roles.

Our good relationships with suppliers and associates was proven as many helped us to keep the wheels turning within our business during the difficult months. We're so thankful to them all but would especially like to acknowledge the support given by IKO, Fatra, Gibbs and Dandy, Eco Green Roofing, Axter and Ryno. (Sorry if we missed anyone!)

We successfully renewed all our professional accreditations, including CHAS, SMAS and Builder's Profile while raising our Constructionline status to GOLD and gaining membership of QAWN, the insurance backed guarantee scheme. Our sister company, Limon Homes Ltd also became a member of the Consumer Code for New Homes.

In June we launched our brand new website, giving it a fresh and modern feel, improving the navigation and making it more vibrant. Over the year we published more than 40 blogs/ news items on the site!

Through our own property development arm, we acquired several new brownfield sites and began working on plans/ building schedules to convert them into new homes. Some of these sites are being developed as part of a partnership and/or through our sister company, Limon Homes Ltd. Our conversion work to create over 20 new apartments in Kingham Way, Luton has progressed well since planning was approved in September.

We took a moment during the first lockdown to give one room at our office a complete makeover. In place of the dark, rather neglected storage room that it used to be, we now have a lovely new dining and relaxation area for our office staff to

use during breaks.

After hearing about an appeal by ZSL Whipsnade Zoo (which is a firm favourite attraction for many of our team but was struggling during the first lockdown) we gave them a donation of £1000.

In August we celebrated our 15th birthday. We were unable to have a full-on celebration, but if felt like a proud moment to look back at the journey we've travelled from a small family business to what our company has become today. Take a look at the timeline we published earlier this year here.

We continued to increase our company's capabilities by employing new staff and upskilling our existing people through training opportunities. This included bringing a new full time Junior QS on board and promoting staff from within (e.g. raising Foremen into Project Management positions).

On reaching 300 likes for our LinkedIn page, Sheriff made a £300 to Mary Seacole, a charity that's doing great things to support single homeless people in Luton. They were delighted when they heard about our donation and asked for the money to go towards purchasing some Christmas treats for their clients who have no permanent homes.

It was smiles all around when we purchased two new pick-up trucks for our contract managers earlier in the year and then again when we took delivery of seven new ultra-smart vans for our site teams to utilise.
Sheriff's Managing Director, Ekrem Mahmutaj, commented:
"I don't think anyone is ever going to forget 2020 and obviously that's mostly because of the terrible impact COVID-19 has had on both our personal lives and businesses.

"What's great for me to see is that despite all the difficulties, our company's story this year is one not only of survival but also success. That has been testament to the commitment and hard work put in by all of Sheriff's team members as well as the huge support we've received from many of our friends and colleagues across our industry – particularly all the contractors, suppliers and professionals we work with. We couldn't have done this without them.

"I felt so proud when we hit our 15th Anniversary this year and looked at the progress we've made along the way. Of course there have been ups and downs but we've continued to learn and adapt to changing circumstances and I believe that approach has kept us resilient, even through the most challenging times. I hope that, in 2021, things will go a bit smoother but meanwhile would like to say a massive thank you to everyone who has been so supportive to Sheriff this year and over the past 15 years."
Keep a close watch on our blog for news of everything on Sheriff's agenda next year.
18.12.2020
Feature image: gearstd/Shutterstock.com