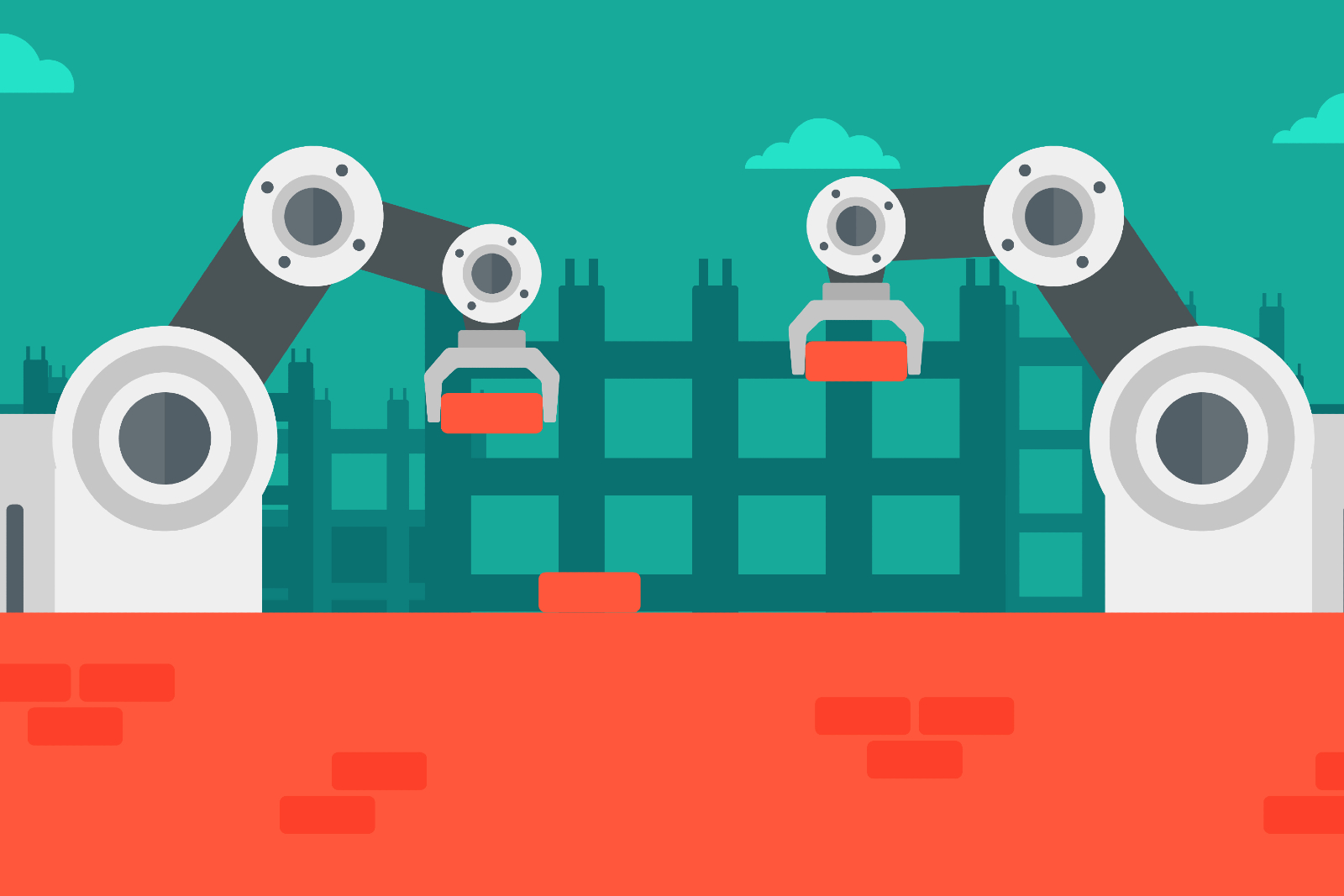 While robotics have been commonplace in manufacturing for many years, the complexity and unpredictability of factors than can occur on construction sites has made their widescale use in this environment more problematic.
Now, an emerging robotic system being developed and tested by a team at Purdue University in the U.S. may be about to change that.
Combining mechanical design with advanced vision sensing technology, Purdue's robotic system is designed to open up the possibility of its use in construction settings, potentially leading to a future where buildings can be constructed quicker, at higher quality and at lower costs.
Jiansong Zhang, an assistant professor of construction management technology in the Purdue Polytechnic Institute, explained this further:
"Our work helps to address workforce shortages in the construction industry by automating key construction operations. On a construction site, there are many unknown factors that a construction robot must be able to account for effectively. This requires much more advanced sensing and reasoning technologies than those commonly used in a manufacturing environment."
Responding to those needs, the team have designed a system that allows a robotic arm to place and fasten material in the same operation (thereby limiting the amount of equipment required to complete any given task). Meanwhile, the computer advanced vision algorithms ensure the robotic system can sense building elements, match them to building information modelling data, and be alert to obstacles or safety hazards.
Zhang added:
"By basing the sensing for our robotic arm around computer vision technology, rather than more limited-scope and expensive sensing systems, we have the capability to complete many sensing tasks with a single affordable sensor. This allows us to implement a more robust and versatile system at a lower cost."
Purdue University is a public research institution developing practical solutions to today's toughest challenges. Ranked the No. 5 most innovative University in the United States by U.S. News and World Report, Purdue promotes itself as delivering world-changing research and out-of-this-world discovery.
Undergraduate researchers in Zhang's Automation and Intelligent Construction (AutoIC) Lab helped develop this robotic technology with the support of the Purdue Research Foundation Office of Technology Commercialization and the US National Science Foundation.
This work was featured at OTC's 2021 Technology Showcase: The State of Innovation which was held virtually this year on 10th-11th February. The innovators are now looking for partners to continue developing and commercialising their technology.
Is robotic technology what the construction industry needs to address its skills shortages? And is this technology about to start that revolution? What do you think?
16.02.2021
Feature image: Freepik