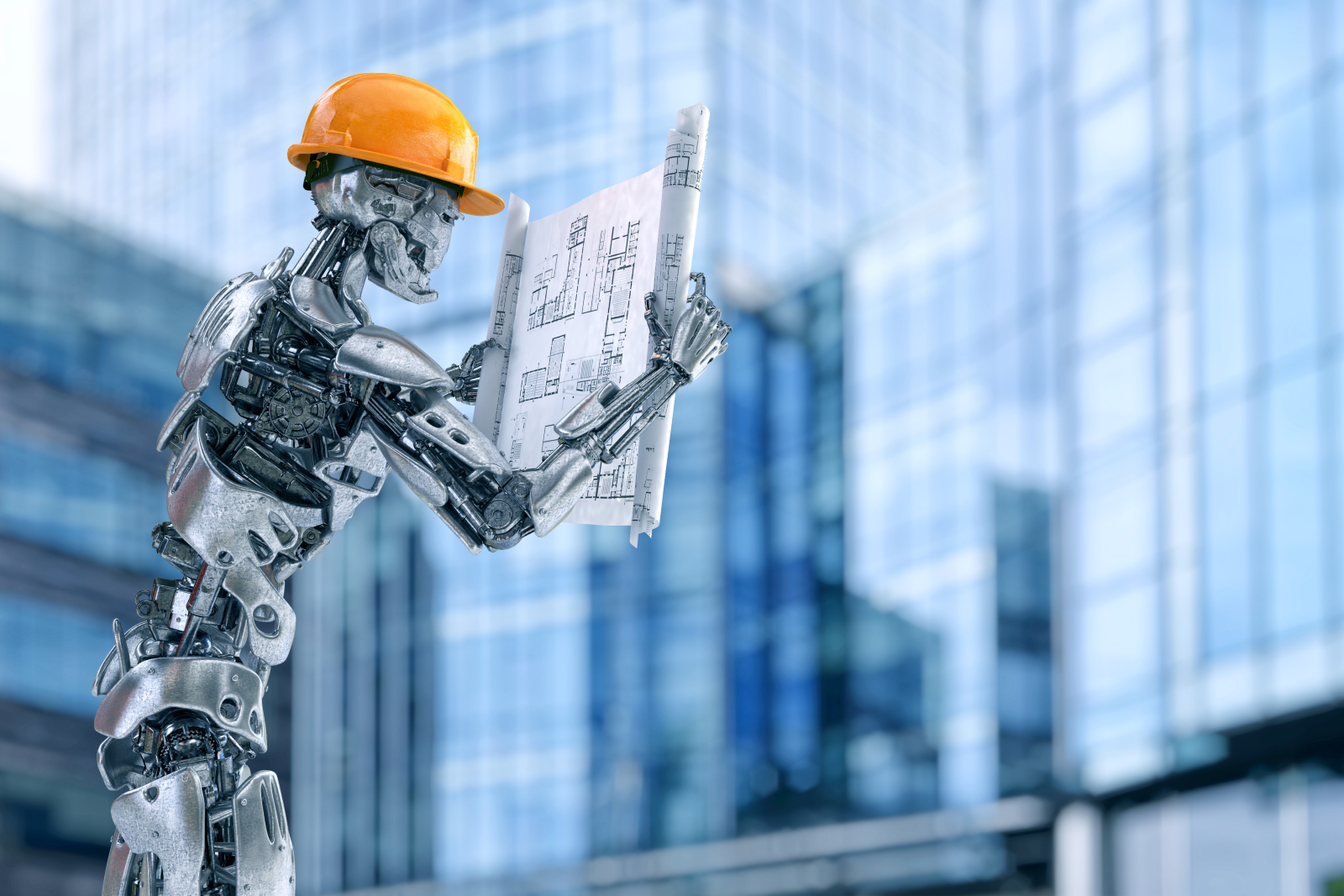 In last week's blog, we talked about several upcoming trends in construction with an increase in the use of robots being one of the things many people in the industry are expecting to see this year.
Just a week later, we hear news of an innovative bricklaying robot that's just secured accreditation from the housing warranty and insurance provider, NHBC.
Could the rise of the robots be about to begin?
Yorkshire company, Construction Automation certainly think so. Their creation, the Automatic Brick Laying Robot (ABLR) runs on a track around the foundations of a building and is capable of laying the bricks, blocks and mortar for all external building works. Construction Automation say this could help construction with its skills shortage problem and the NHBC claim it could be the answer to delivering the volume of homes required to meet the UK population's housing needs.
After taking more than a year to test and inspect the robot in action, the 'NHBC Accepts' accreditation is a recognition that the robot can deliver work to the same standard as a skilled human bricklayer. Subject to appropriate design and installation, this means the robot can now be used in the construction of new homes covered by all NHBC warranty products.
David Longbottom, founder-director and majority owner of Construction Automation, said:
"We have worked closely with NHBC over the last year and we are extremely proud to be the sole innovator in the bricklaying robot space to have achieved the NHBC Accepts approval.

"We hope that this will provide confidence in our product within the housebuilding Industry and are excited for what the future holds, and how we can lead the way to increase on-site productivity, guarantee quality, improve on-site health and safety and close the skills shortage gap within the Industry."
Richard Lankshear, NHBC's Innovation Manager, said:
"It has been an intensive, year-long endeavour both for our team and Construction Automation and involved an extremely rigorous process.

"Modern Methods of Construction play an important role in the delivery of new homes in the UK and tackling the housing crisis, so it's very encouraging to see new technology like this coming through.

"With the residential property industry under pressure to increase the volume of new homes, coupled with pressures on materials, skills and labour, MMC is at a critical stage.

"We're pleased to be able to use our scale, expertise and knowledge to work with manufacturers and provide developers, investors, lenders and homebuyers with confidence that innovative new products and systems can meet the same high standards of quality and durability as traditionally-built homes."
Robotic devices are becoming increasingly capable of performing various roles in construction – everything from repetitive work like bricklaying, painting and loading to more complex project work. We'll be watching carefully to see how this progresses and at what pace but right now the use of robots in construction does raise a few questions. We'll leave you with a few to ponder:
Are robots the answer to skills shortages or should we be training more people?
Could leaving robots to do the dangerous work lead to better health and safety?
Will robot use lead to increased productivity?
Could an increased use of robots actually solve the UK's housing crisis?
Will the industry embrace this technology as a whole or will people cling to the idea that a home should be built by traditional skilled workers?
Tell us what you think by commenting over on our Facebook or LinkedIn pages.
18.01.2022
Feature image (for illustration purposes only): Corona Borealis Studio/Shutterstock.com