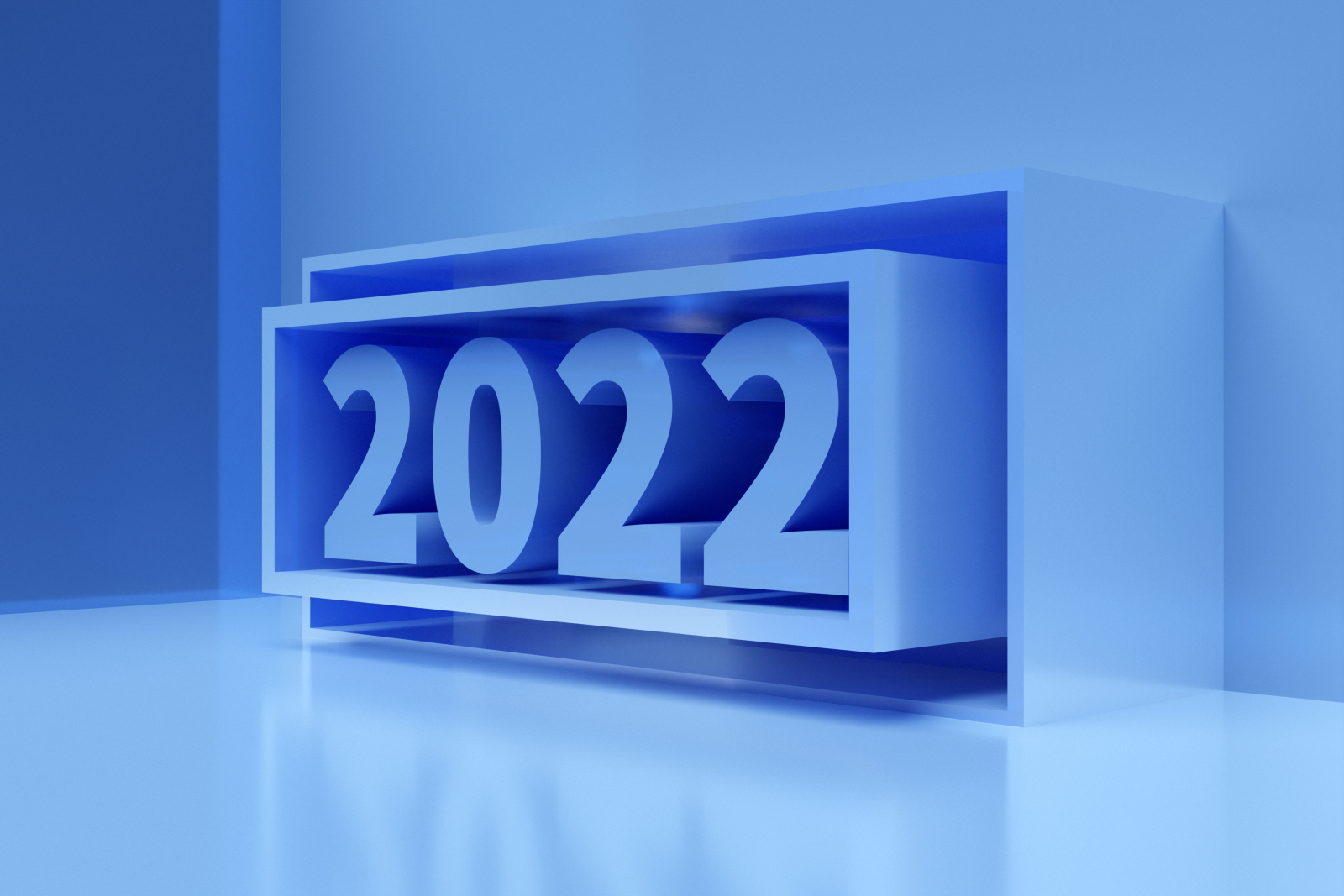 The world we live in is constantly changing and the construction industry is certainly no exception to this. For many people, this is what makes the sector an interesting and dynamic one to work in as there's always something new to learn – a new type of building material to work with, a more efficient or safer method of working, and exciting innovations in site equipment, technologies or cloud-based software.
While some of the changes construction faces are incredibly challenging (for instance, the materials and labour shortages that have been widely reported in recent years) others can be seen as game-changing opportunities to boost productivity, conquer new markets, improve sustainability and support the wellbeing of the workforce.
As we start another year, still in the grips of the global pandemic along with other serious planetary concerns, we're taking a look at some of the predicted top trends for construction in 2022.
Materials
Let's start with what's been a major challenge for some time now – the fact that the cost of most construction materials have been rising and rising. Unfortunately the prediction is that prices are going to remain high for a while and this will not only impact on the returns to be made within the industry but also on property prices. As there's little other option, all that construction companies can do is to keep a close watch on those prices over the next few months and make attempts react to the fluctuations swiftly and efficiently.
On a more positive note, new materials appear all the time in construction – usually with the intention of reducing costs and/or improving design or functionality. Examples of upcoming materials include self-healing concrete, flexible concrete and a transparent aluminium that's much lighter in weight than traditional glass.
The workforce
The struggle to recruit and keep hold of workers in construction is not going to go away any time soon. In 2022, it's expected that more companies will adopt new hiring and training strategies so as to be the employer of choice – for example offering competitive wages/ benefits packages, using better tools or technologies to attract workers, and providing opportunities for advancement with improved people development/ training offers.
PPE and wearables
PPE was a hot topic in construction long before COVID came around but the focus for many construction companies now is to invest in protective items that are more efficient and durable. That focus and investment looks set to continue throughout 2022.
Another predicted trend is for the industry to increase its use of wearable sensors/ trackers that can be embedded in apparel or personal protective equipment such as gloves, vests, and hard hats. Used to monitor a worker's vital signs, movements, repetitive motions, as well as slips or falls, wearables can provide real-time data that improves worker safety, for instance by immediately informing managers if a worker is exhausted or at risk for injury.
Modularity
Modular or prefabricated construction projects can generally be completed in around half the time as a traditional project, save around 20% on construction costs and offer other benefits like reduced construction waste too. Hardly surprising to see this type of construction is on the rise!
Digital twins
If you've not heard of digital twinning before, you probably will in 2022. Basically this process uses 'Internet of Things' technologies to create an exact virtual model of a building or a construction site, capturing hundreds of thousands of data points. Using AI to process the data, the model can be viewed in real time and used to test ideas or changes, potentially heling to bring about improvements in project design as well as in other aspects of the construction process like scheduling.
Building Information Modelling (BIM)
BIM is a cloud-based construction tool that offers many different levels of programming, up to seven dimensions, providing users with information for all construction phases. The tool has advanced considerably in recent years (scheduling, costs, materials and other details can all now be added to BIM software) and this will no doubt continue to evolve in the year ahead.
3D printing
While it can be used to build basic housing, the use of 3D printing is likely to become more common in other areas of construction – for instance to build replacement or component parts that are needed on site (e.g. to repair broken equipment) or to build detailed construction models that can be updated as the design elements are modified. 
Drones
According to BigRentz (a US provider of equipment for hire), the use of drones in construction has increased 239% year-over-year!
With a range of uses that include monitoring project progress, maintaining security and completing safety inspections, we should expect to see more drones being flown on construction sites in the coming years.
Robots
Robotic devices are now able to perform an increasing array of construction roles (e.g. painting, loading, bricklaying and installing drywall). With benefits that include protecting workers from difficult, dangerous or repetitive tasks, which in turn reduces injuries, the sector is likely to embrace such innovations more and more in the years ahead. Increasing the use of robots as a solution to labour shortages is another possibility and, in addition to the simpler robotic devices, the wider use of Artificial Intelligence to perform complex project work is also expected.
Another rollercoaster year?
The twists and turns of the last two years might have left many of us feeling more uncertain about how things stand and what kind of rollercoaster ride we may be in for in 2022.
The construction industry has also seen those twists and turns but, with its safety belt on tight, the sector has paved a pathway through them – responding to challenges with practical and innovative solutions while pioneering new methods and embracing new technologies and material trends.
If there's one prediction we'd place our bets on it's this – the construction industry and those who work within it will continue to evolve in ever more creative and productive ways.
11.01.2022
Feature image: Freepik