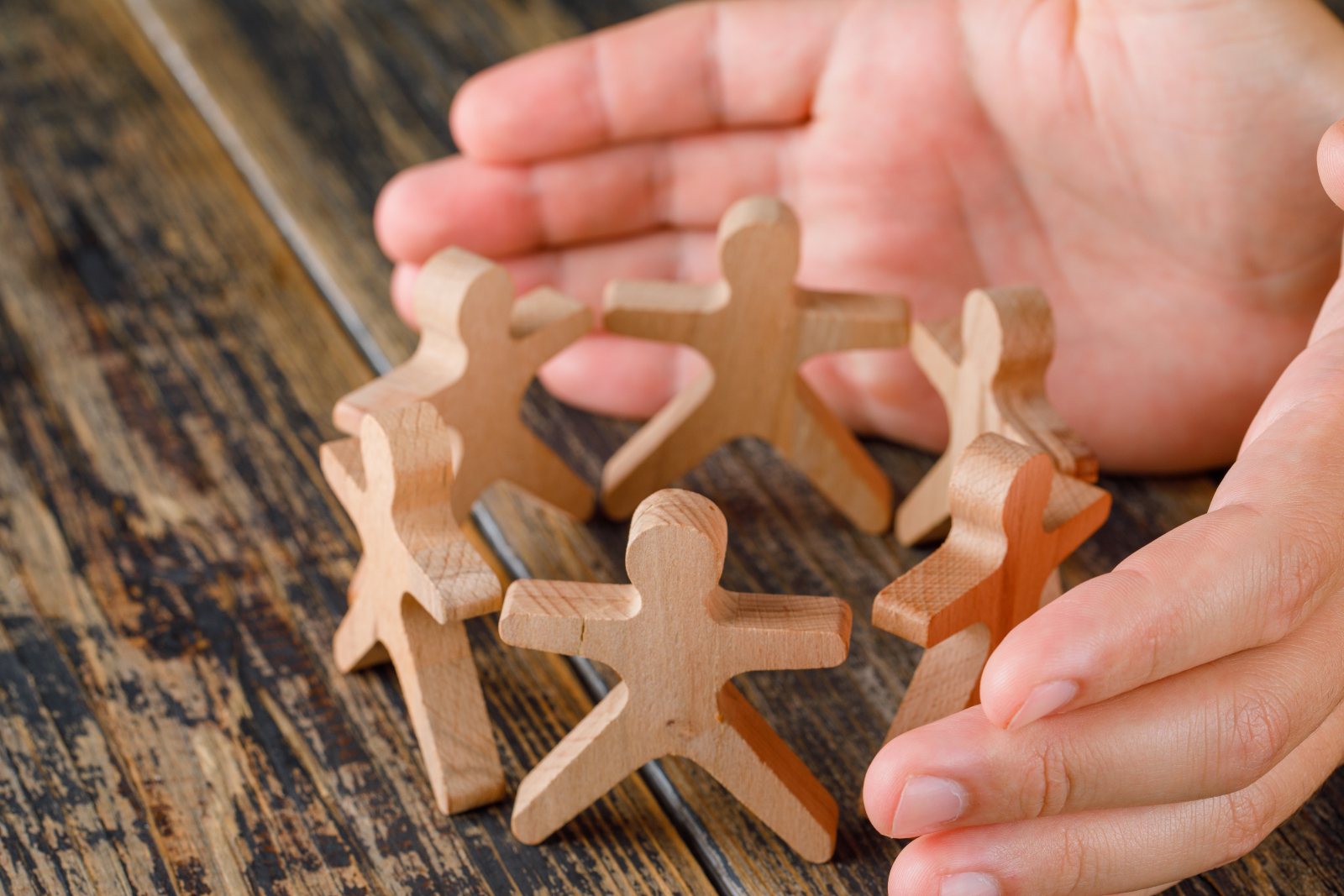 A couple of weeks ago, we used our blog to tell you about how and why Sheriff is setting out its 'social value' – the principles, policies and actions we can take as a business to support and promote social, economic and environmental wellbeing in society.
In part 1, we particularly looked at how we can make a greater positive impact on the communities we live and work in. In the second of this series, we want to focus on our company's greatest asset – our people.
So, we begin this week's blog with a new social value question:
How can we support the people who work with us to prosper at work and across all aspects of their lives?
We think this can be broken down into two key areas – the practices we adopt in relation to how we employ and train people plus the ways in which we can contribute to those people's health and wellbeing. These are both areas that we're still developing but here are some principles we'd like to think we already follow or are aspiring to.
Our people – Employment and training
Sheriff Construction should be:
Creating meaningful employment opportunities within the communities where we work.
Actively promoting training for people so they can gain the skills and qualifications they need to access and be highly competent members of their local job market (including basic skills, mandatory training and advanced technical skills required for specific job roles).
Adopting fair recruitment and employment practices such as ensuring no-one receives less favourable treatment on grounds of gender, race, age, religion or belief, disability or sexual orientation; making training, development and progression opportunities available to all staff; and offering flexible working where this is possible.
Employing and supporting a diverse workforce and helping to remove barriers for those who may be disadvantaged in the jobs market (e.g. due to language barriers).
Offering opportunities for young people to take up Apprenticeships and work experience placements while studying for construction-relate roles.
Enabling feelings of job security by offering long-term contracts wherever possible (leading to high staff retention).
Rewarding people for their working attitude, loyalty and progression through a system of in-house promotions, perks and bonuses.
Our people – Health and wellbeing
Sheriff Construction should be:
Providing a health-positive working environment at our Head Office, including the provision of break facilities (an indoor staff room and an outdoor 'nature deck') alongside policies like not eating at desks and encouraging lunchtime walks.
Encouraging our Head Office and on-site staff to live healthier lives via regular Toolbox Talks and blogs published on our website that cover issues around physical health, mental health and wellbeing.
Offering support for staff with matters that may be affecting them within or outside of work, for instance, translating and helping people to complete official documents like driving license applications where their written English skills are limited.
Creating opportunities for people to feel valued and enjoy social activities, e.g. arranging team barbecues at the end of projects and holding an annual Christmas party.
When a company like Sheriff grows from a small family business into the much larger entity we are today, the methods of business that we follow must adapt. However, regardless of how big we are or become, we think that family-style principles like supporting and nurturing one another should always remain high on our agenda. Setting these out as part of our 'social value' goes much further than simply creating lists; it will be what helps us to keep this focus.
Tell us what you think
If you have any thoughts or ideas about how we can support our people to be the best version of themselves at work and in all aspects of their lives, we'd love to hear them.
Comment over on our Facebook or LinkedIn pages or get in touch with us by email at info@sheriffconstruction.co.uk.
Keep a look out for more in this blog series, coming soon!
26.01.2022
Feature image: Freepik