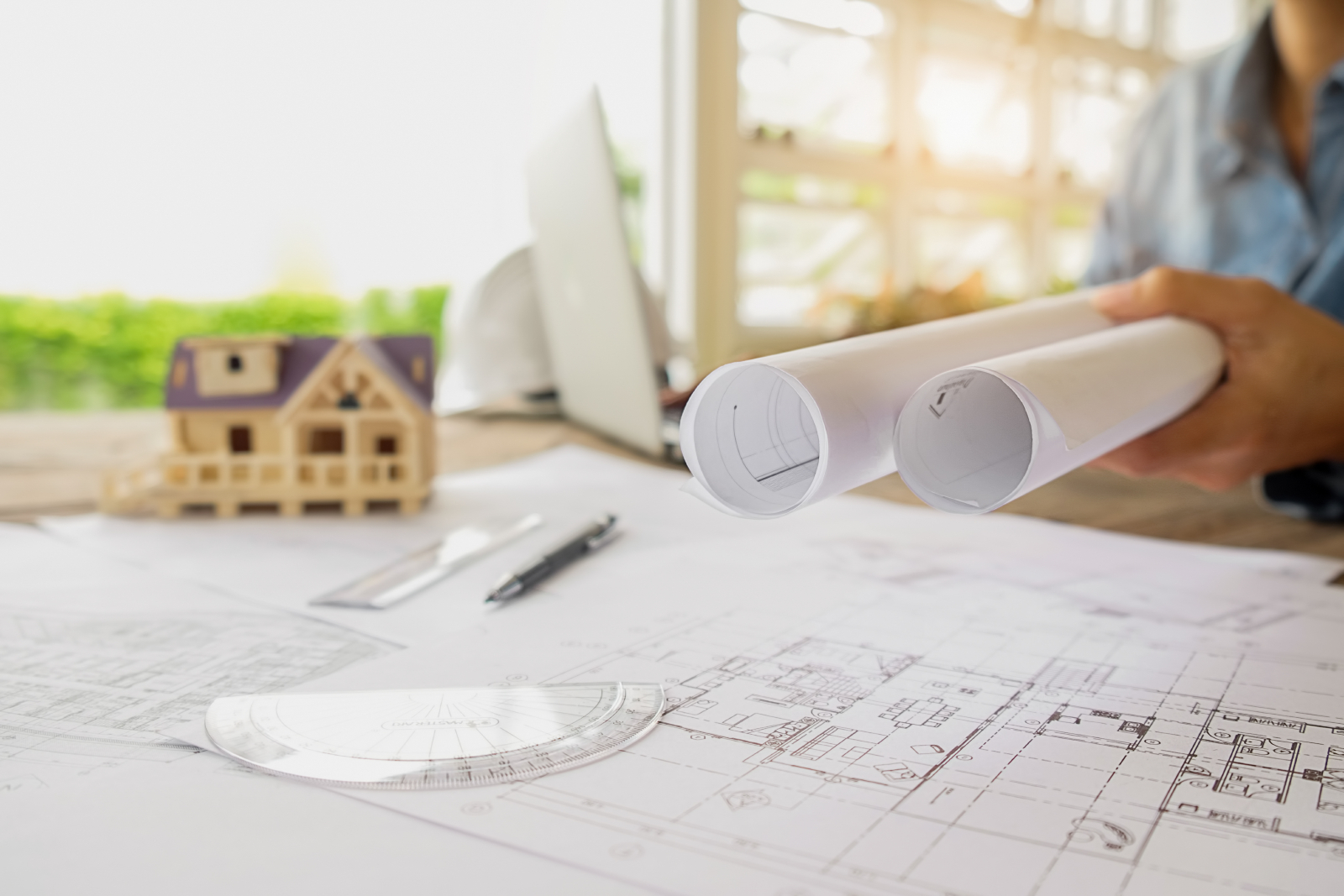 If you're thinking of getting into property development, making significant structural alterations to your home or embarking on a 'build your own home' project, you'll need to obtain planning permission before setting a single brick in place.
Whilst some projects may sail through to that sought-after 'planning approved' status, others will face a long, drawn-out and complicated process. This can be especially true with large-scale projects like new residential or commercial unit developments but even an extension to your house can sometimes take longer than you may think.
In this week' blog, we've got a short guide to the steps involved in gaining planning permission and a few tips to follow along the way.
What needs planning permission?
You'll probably need planning permission if you want to:
Make a major change to your building, such as building an extension.
Change the use of your building.
There are some building projects which do not need planning permission, for example:
Some conversion works made to industrial premises and warehouses which have 'permitted development rights'.
Extensions to houses of 6 metres or less or 8 metres or less for detached houses. However, you should note there can be exceptions to this, for instance where the house is in a conservation area, and there are other rules which also must be followed. Find out more in this Q&A-style guide prepared by Design for Me.
Some projects which are deemed to have no impact on your neighbours or the environment.
Some projects which have 'community rights' status, meaning they will benefit and have the support of the local community.
To find out if your project will need planning permission, contact your Local Planning Authority (LPA) through your local council.
How does it work?
Assuming your project does require planning permission, whether it gets approved or rejected will come down to the decision makers in your Local Planning Authority. They will need to assess how well the development fits with their planning criteria and take into account the impact it might have on the neighbourhood and local community. Here are the steps you should follow.
1. Seek pre-application advice
Before you spend too much time or money on your building project plans, it's a good idea to seek pre-application advice from the planning department along with specialists like architects and planning consultants.
Not only will such experts be able to support you through the planning process itself, they should also be able to flag up any obvious reasons your plans might fail (e.g. the land is contaminated) and help you avoid other 'No No's' at this early stage.
2. Do lots of research
Local Planning Authorities are thorough with their assessments and can reject an application due to something that might seem relatively insignificant. Any work that disrupts a bat roost is one example (due to the fact that bats are legally protected in UK).
When preparing your planning application, do your research so as to check and account for these kind of issues.
3. Submit your application
Once you're ready, you should submit your planning permission application online through the Planning Portal. Remember to submit all of the required supporting documents at the time of submission and pay all the application fees.
After this, there's little more you can do but wait while the LPA examines your application and carries out any relevant consultations/ communications (as below).
4. Consultations and Decisions
At this stage, the LPA might need to issue consultation letters to your neighbours and other interested parties, in some cases including the local media.
The LPA must then make a decision, based on a long list of specific issues which are known as the 'material planning considerations'. This list includes the grounds on which an application might be rejected so it's also worth taking a look at this as part of your research.
Decisions on applications involving standard residential homes can take around 8 weeks with major applications being more likely to take at least 16 weeks.
---
Although this is a relatively short guide to planning permission and we've certainly overlooked the finer details, we hope it will be helpful for anyone that's preparing to go through this process. Let us know if you have an interesting project on the go or have any planning permission tips to pass on. Comment over on our Facebook or LinkedIn pages.
03.05.2022
Feature image: Freepik