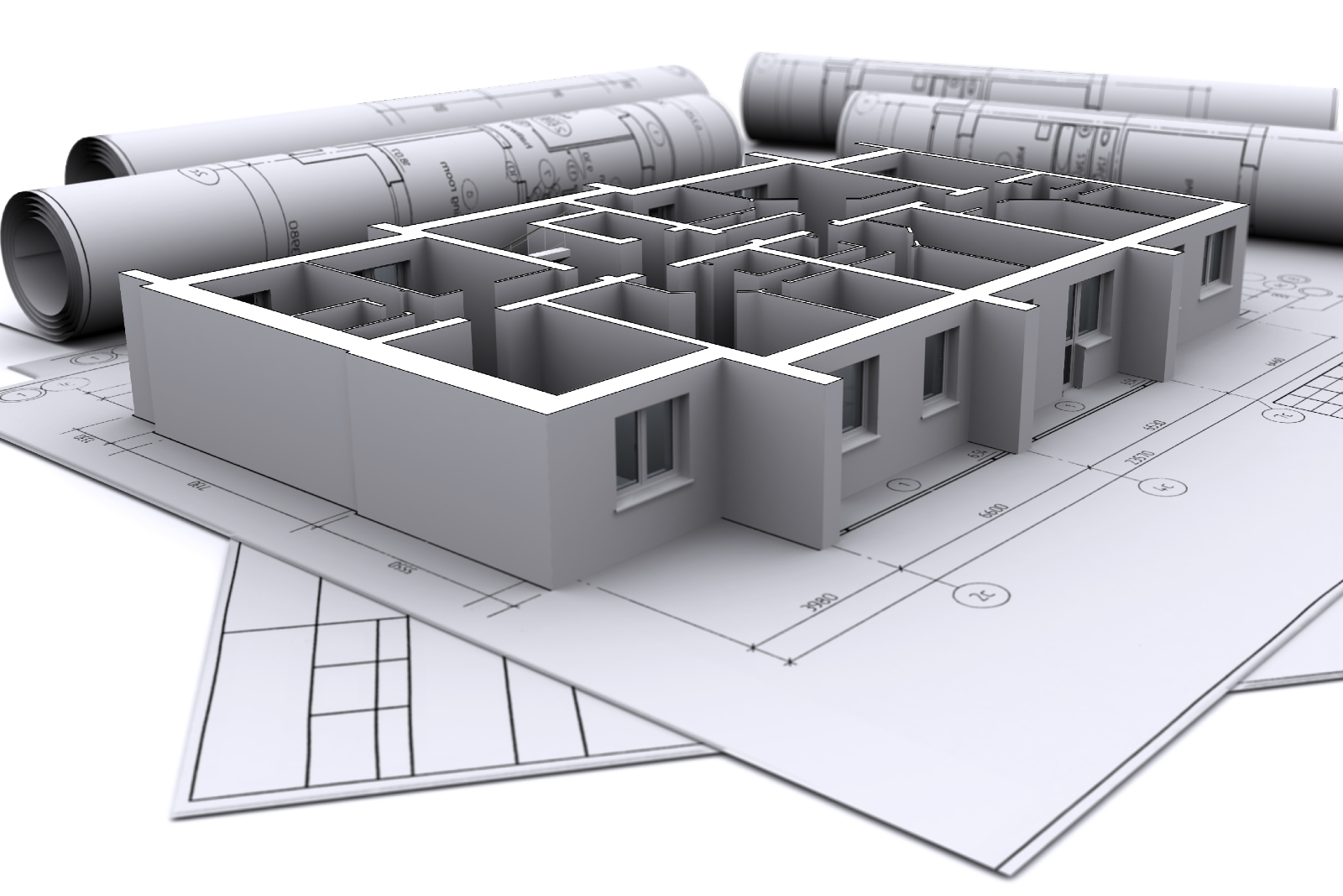 After a couple of challenging years, many had big hopes that 2022 was going to offer the construction sector a slightly easier path. However, as we now know, the challenges have continued to rain upon our industry – not least of which have been issues around the availability and cost of materials plus labour supply.
More positively, the sector seems to have retained its ability to adapt and love of innovation and these are qualities that can be clearly seen in some of the current architectural design trends. From incorporating more natural lighting to introducing more efficient processes into projects, the design work that's happening right now is surely leaving its mark on the homes of the future. Here are some of the top trends we've come across:
1. 'Green' buildings
As dealing with the world's climate crisis reaches greater urgency, 'green' or 'sustainable' architectural design is becoming increasingly common. Put simply, this means making more environmentally conscious choices so as to reduce negative impacts like waste and to ensure homes are as energy efficient as possible.
Key principles of the green architecture trend include:
Promoting energy efficiency and use of renewable energy.
Ensuring water efficiency.
Using more environmentally friendly materials.
Taking measures around waste reduction.
2. Prefabricated/ Modular design
Designing homes that can be prefabricated in a factory (rather than built from scratch on site) is a trend that's become ever more popular over the past few years. Why? Well, this type of modular design offers a number of benefits, including:
Hitting the need for sustainability/ efficiency (as above).
Generally costing less.
Offering buyers a home choice that can be customised to their needs.
They can be built with all kinds of materials, including recycled containers.
3. Multi-functional homes
When Covid caused huge numbers of people to suddenly switch their working lives from office to home, many found themselves having to work in all kinds of spaces that were not really intended (or suitable) for that purpose – kitchen counters, bedrooms, spare rooms etc.
With hybrid-working still commonplace, architects have begun looking into better ways of using the available space to fit the work-from-home lifestyle.
Making spaces that are 'Zoom' appropriate is now something to think about so, in the popularity stakes, open-plan floor designs are 'out' and sound-proofing and other features that support privacy are 'in'. Garden buildings that can be used as an office space are also rising in popularity.
4. Blurring the outdoors/ indoors divide
Another trend that's been taking off in recent years is for homes to include design features that seem to let the outdoors come indoors or vice-versa. Think of rooms that are fitted with skylights or full-length windows, rooftop spaces transformed into gardens and outdoor spaces repurposed as summer kitchens. Alongside this, many indoor/outdoor designs also make use of earthy or natural colours and materials (e.g. with exposed timber features).
5. Minimalism
First becoming a 'trend' in the 1920s, the desire for minimalist design looks set to continue its reign of popularity a whole century later!
Minimalism basically involves avoiding any kind of bulky building design features in favour of a more simplified approach, the end result being structures that seem effortless and easy on the eye. Again, the use of earthy tones and materials that blend well with the natural surroundings works well within this trend.
Taking on these trends
Here at Sheriff Construction, as well as supporting many of the UK's leading house builders with their schemes, we've been working on our own property development projects since 2016.
Having already completed a number of projects (largely focusing on transforming underused brownfield sites), we're now managing this area of work through our sister company, Limon Homes Ltd which became a registered member of the Consumer Code for New Homes in 2020.
As well as taking measures to fulfil the green/sustainability brief wherever we can, we're keen to see that our projects keep up with many of the key design trends mentioned above. That includes things like using lots of natural lighting, creating rooftop spaces, incorporating work/study areas and taking on a minimalist design. We haven't quite got to the prefabricated stage yet but who knows what might be on the horizon.
14.06.2022
Feature image: cherezoff/Shutterstock.com