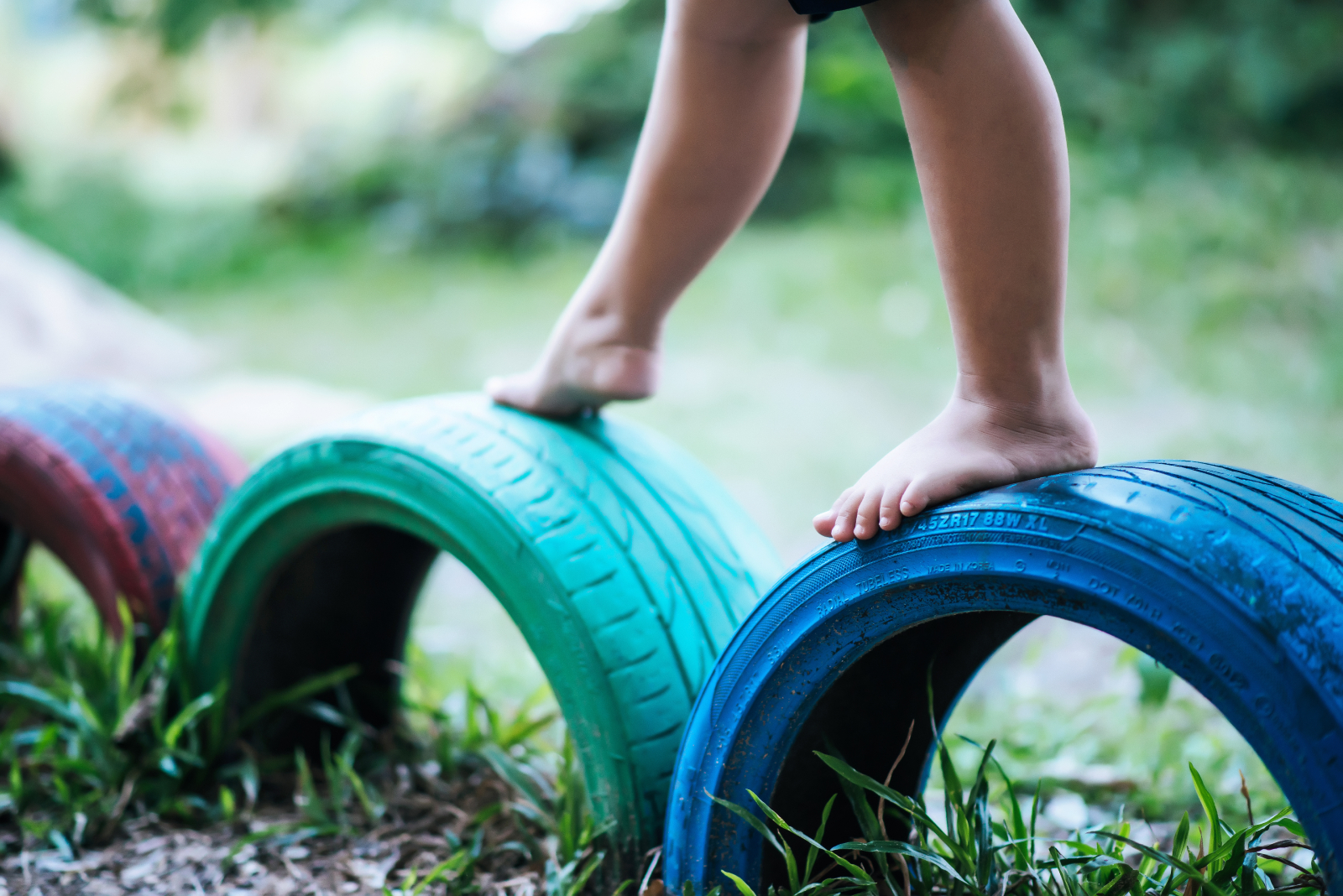 Across the world, it's estimated that around 1.5 billion vehicle tyres are discarded every year. Most of us have probably never really thought about this or what might be happening to such a mountain of tyres once they've been cast off.
While some may get strung up to make a tree swing or used in playgrounds, such repurposing is really an exception to the rule. In fact, less than one percent of old vehicle tyres are ever reused, meaning huge quantities wind up in stockpiles and landfill.
Now, researchers from the University of South Australia (UniSA) have come up with something that could not only help to resolve the landfill problem but also provide an economically viable and sustainable alternative to concrete for the construction industry.
A novel approach
Working with RMIT University, the UniSA researchers have investigated using end-of-life tyres in various 'crumb rubber concrete' mixes that could be used in residential constructions, assessing them for constructability, bond strength, durability, and flexural strength.
In one experiment, the team created two residential slabs on campus, one poured with conventional concrete and the other with the crumb rubber concrete. After monitoring the slabs for more than two years and seeing that the crumb rubber version continued to perform well, lead researcher, Professor Julie Mills, says this research is the first to practically demonstrate and construct the new crumb rubber concrete mix in the field.
Solving the toxic waste problem
We hear a lot about plastic waste but clearly the accumulation of vehicle tyres is another growing problem for the global environment.
Rubber tyres are not biodegradable and therefore, when left in landfill, they become breeding grounds for mosquitoes from trapped water, polluted surfaces and toxic groundwater. They can also pose a significant risk for toxic fires, as has been seen in several cases around the world.
Take the Heyope tyre blaze, in Knighton, Wales. Started by arsonists in 1989, firefighters couldn't stop it from spreading to an estimated 10 million tyres and it was still smouldering 15 years later!
Then, in 2021, just outside the capital of Kuwait, the world's largest tyre-dumping site (comprising 50 million tyres) caught fire, spewing toxic pollutants into the air.
Finding safer alternative recycling options is partly what led this research team to focus on this area of work.
What about performance?
The reinforced crumb rubber concrete (with up to 20 per cent sand replacement by volume) has been tested for use in the residential concrete market and the results appear promising. More than matching the performance of conventional concrete, the crumb rubber was actually found to be superior in some ways – offering higher impact resistance, toughness and ductility, a higher damping ratio, better thermal and acoustic insulation, and a lighter weight.
Co-researcher on the project, Dr Osama Youssf, commented:
"With respect to pumping, screeding, or finishing the concrete surface using a power trowel, contractors also reported no difference between using the crumb rubber concrete and conventional concrete, saying that the crumb rubber mix actually required less physical effort across all aspects.

"Additionally, the ready-mix cement companies reported no concerns relating to concrete batching, delivery or mixing, and said that the wash out of the concrete truck mixer was far easier."
An exciting development
While we're not going to claim any understanding of the science that must have gone into developing this product, what we do know is that the use of conventional concrete carries a global environmental impact that needs solving. It's estimated that around 7% of the world's carbon dioxide emissions come from the manufacture and use of cement, which is the main component of concrete.
Our sector is, however, an innovative one and welcomes every effort that's made to identify safer and greener alternatives. This crumb rubber concrete could be exactly that, making it an exciting development – for both the recycling and construction industries.
Related content: If you're interested in how others are looking into concrete alternatives, take a look at our blog from November 2021 – 'New type of concrete could reduce emissions'.
23.05.2022
Feature image: Freepik