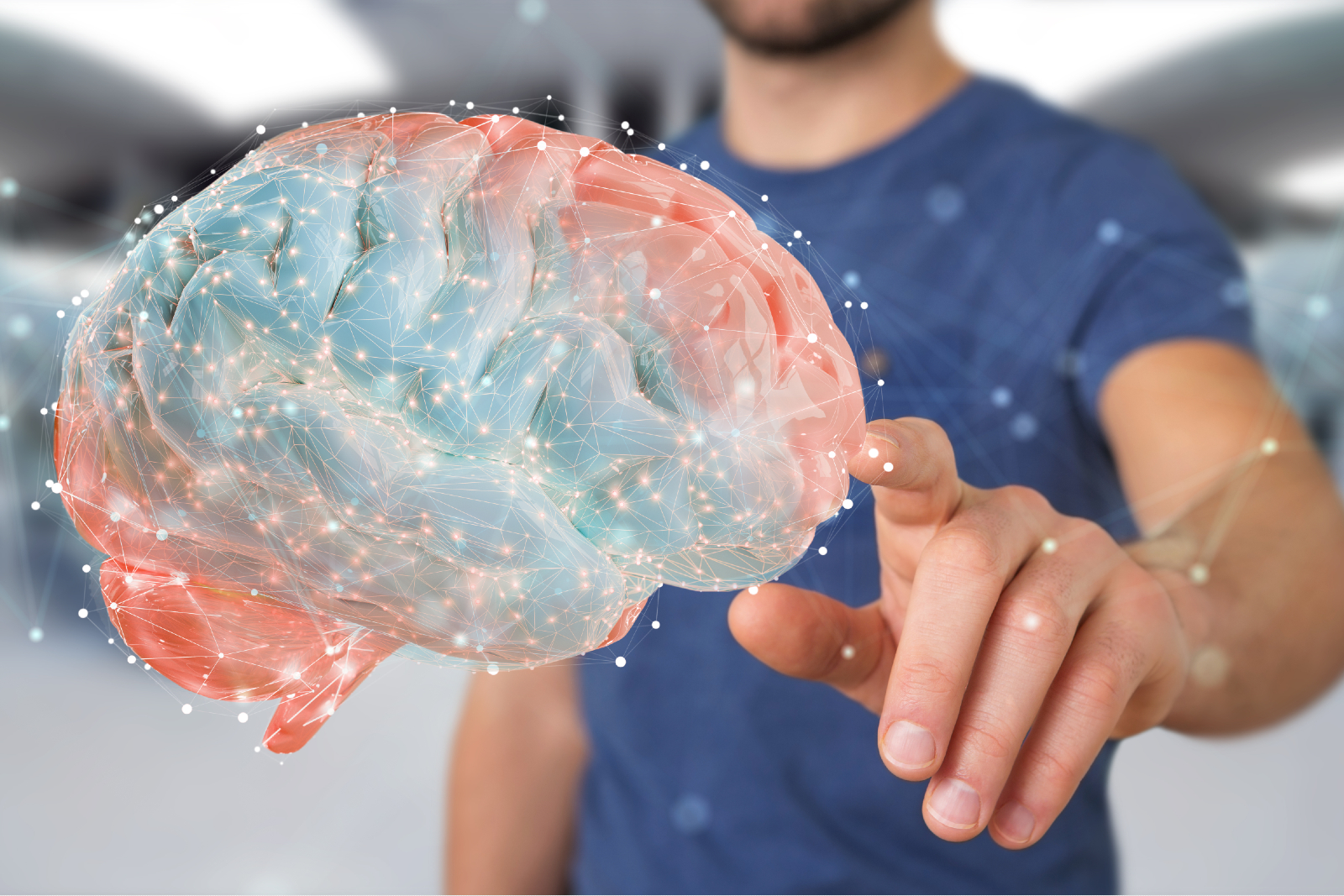 Lockdowns, working from home, social distancing, self-isolation, shielding, furlough, job losses, covid testing, businesses closing down, serious illness and bereavement. While we may have become partly accustomed to how some of these things affect our daily lives, the strangeness, chaos, sadness and uncertainty that's gone hand-in-hand with the pandemic has undoubtedly had a huge impact on many people's mental health and wellbeing.
On a positive note, as we emerge from restrictions, there's evidence that people are becoming more hopeful. According to a study by the Mental Health Foundation published this February, anxiety and worry because of the pandemic has declined. However, anxiety levels remained high amongst vulnerable groups and the study also found that around one in five adults experienced some form of depression in the first few months of this year. That's more than twice as many as before the coronavirus pandemic struck.
As this week (10th – 16th May) is Mental Health Awareness Week, today's blog serves as a timely reminder to place just as much importance on your mental health as you would on your physical health.
The theme chosen for this year's awareness campaign is Nature and so, with that in mind, the charity 'Mental Health UK' is inviting everyone to get involved by following their '5 Ways to Wellbeing', while reconnecting with nature during the week. Here is what they suggest:
5 Ways to Wellbeing
1. Connect
Connection is about relating to one and other and feeling understood. Speak to the people in your life, be it friends, family, colleagues or neighbours. Build new connections to expand your circles – this could be at work or in your local community. Think of these as the cornerstones of your life and invest time in developing these connections – they will support and enrich you every day.
2. Be Active
Engaging in regular physical activity is known for its benefits – lowering rates of depression and anxiety across all age groups. You don't need to be a fitness fanatic to boost your wellness though. You could go for a walk, run, cycle, dance or even just do a spot of gardening. Exercise releases hormones that make you feel good. Most importantly, make sure you discover a physical activity you enjoy and that suits your level of mobility and fitness.
3. Take notice
Take stock of your surroundings, be curious and catch sight of the beautiful. Being in a state of 'mindfulness' has been shown to be associated with a positive mental state. Greater awareness of the world around us helps us see the unusual and notice simple pleasures like the changing seasons. Savour the moment, whether you're walking to work, eating lunch or talking to friends. Reflecting on your experiences and feelings will help you appreciate what matters to you.
4. Keep learning
The challenge and enjoyment of learning new things can not only be good for your brain, but also be exciting and provide you with a great sense of fulfilment. Trying something different, rediscovering an old interest or signing up for a course can also improve confidence and widen your skillset. Take on a new responsibility at work, do some arts and crafts, pick up an untried recipe, delve into some non-fiction – just keep learning!
5. Give
Giving encapsulates many things – showing goodwill/ generosity of spirit, giving presents or making a gift of your time. Evidence suggests that 'giving back' or helping others promotes wellbeing for all ages. Why not do something nice for a friend, or a stranger. Thank someone. You could even volunteer your time with a charity or join an online community to give and receive peer support. Seeing yourself (and your happiness) linked to the wider community can be incredibly rewarding and creates connections with the people around you.
---
Get help
If you or someone you know needs support around your mental health or wellbeing, there are lots of organisations and charities that may be able to help. Here are a few:
A while ago, Sheriff Construction published a series of blogs, based on guidance from the charity MIND, which offer some tips for achieving better mental health across four areas. You can review these here:
10.05.2021
Feature image: Freepik